LIVARDAS faithfully follows timeless values which define the quality and safety of its products, focusing on the consumer's and environmental protection.

Its products always bare safety certificates, go through stricter controls and create low energy footprint!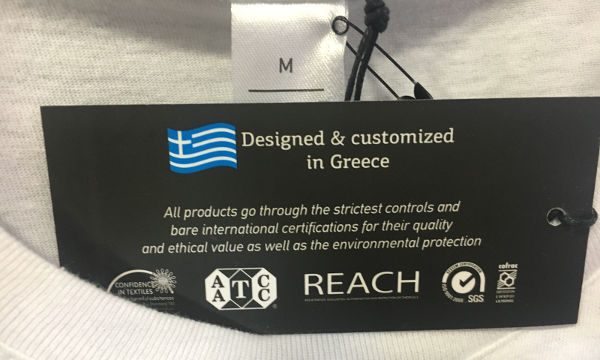 Souvenir market for LIVARDAS is another challenge of consistency and reliability. The production process of printings, the processing of embossing techniques (eg embroidery, strass, etc.) in clothing and accessories is now being carried out in Greece with high innovative specification machines such as Kornit Storm II. 
Strict production standards combined with the patent technology of contemporary equipment complete the following features:
NeoPigment Inks
• Water based inks
• 100% non-hazardous and toxin-free
• Contain no animal by-products -completely vegan friendly
Waterless Process
• Waterless, dry process
• On-the-fly fixation
• Low environmental footprint                                             

Quality for LIVARDAS is a commitment and environmental ethical respect to the way of human living!